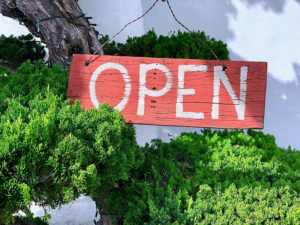 OPENING HOURS
Monday: 12:00 – 19:30
Tuesday: 09:30 – 19:30
Wednesday: 09:30 – 19:30
Thursday: 14:00 – 21:00
Friday: 12:00 – 19:30
Saturday: 09:30 – 15:00
Sunday: Closed
Latest Update 17/05/21 – We are fully open!
Things you need to know when coming for an appointment.
As with all other businesses there will be some changes, we've listed some of them below for you:
Before you arrive you will have to complete an online Covid-19 questionnaire, Consultation form and video consultation. This allows your therapist to better understand your problem before arriving on site and minimise risk for all involved.
Unless required for advocacy, or guardianship please do not bring guests with you to your appointment
We will take your temperature upon arrival, if you have a fever the session will need to be rescheduled
Please travel light, if possible leave any extra baggage at home
Upon arrival you will have to use our hand sanitiser, and put on a complementary disposable face mask if you dont have your own
We're not allowed to offer you refreshments, please bring your own water bottle
Where possible please pre-pay, or use contactless payment
How else are we Covid-Secure?
Along with the measures mentioned above we have done the following:
Completed a thorough risk assessment and implemented changes where necessary.
All appointments are staggered with plenty of time available between each one to allow for thorough cleaning.
We will minimise the contact you have with door handles and other potential frequently touched surfaces
The treatment room will be cleaned before and after every appointment
Towels used in appointments will only be used for your session before being removed and washed
Any pillowcases used will be replaced after every appointment
Your therapist will be wearing a face covering and visor through out your visit.
You can also view our risk assessment here.