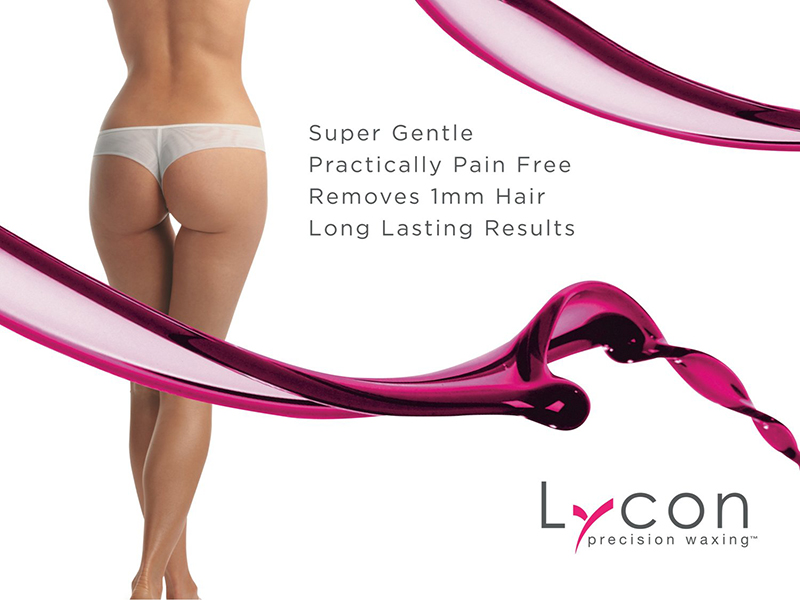 Lycon Waxing 
Lycon wax delivers superior performance, making you feel fresh, smooth, and hair-free.
We specialise in relieving pain at the Warrington Pain Clinic, so we choose Lycon wax. Our therapist Ema has been waxing since 2012 and treats each waxing with a holistic approach going at your pace to make you feel as comfortable as possible.  
Lycon was established in Australia in 1978 and has been the world standard leader in waxing for decades. Using premium resins that shrink wrap around the hair and a thin layer of natural oil is a barrier, so your skin isn't pulled, reducing pain associated with other waxes. It removes hair from the root, leaving a smooth, hairless finish. It can even remove stubborn hair as short as 1mm. 
Lycon hot wax is used for sensitive areas like underarms and intimate regions like bikinis and comes in delicious flavours like berry or coconut.
LYCOtec is a new-generation, high-tech, and strong strip wax. It contains coconut oil for extra-gentle and effective waxing and active gold; it is excellent for facial waxing with Chamomile and Micro Mica, which is used for legs.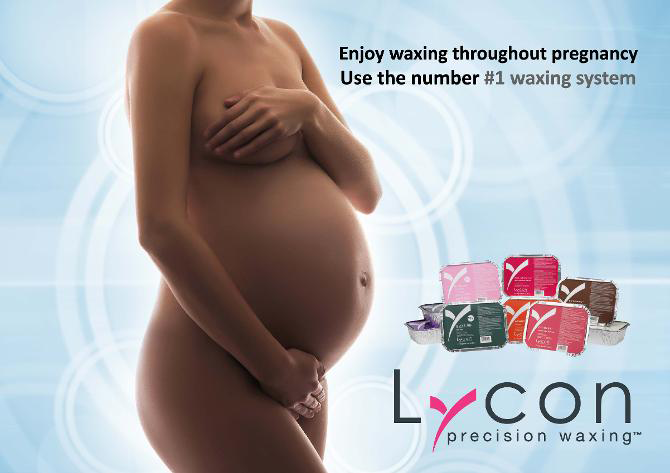 Lycon is an inclusive wax suitable for all skin types and body shapes; it's also safe during pregnancy.
Before your wax
Select the type of wax you would like. Please see the green pictures further down the page for guidance.
Some sound principles to follow include:
Ensure you don't come with a full bladder.

Wear loose, comfortable underwear and clothes, E.G., a cotton maxi dress.

Start preparing for a waxing three days before, using an exfoliating glove on chosen areas to be waxed. Be gentle around delicate regions to remove all dead skin cells for a smoother result.

Don't apply moisturiser or deodorant to the area before you wax.

Don't book a spray tan on the same day.

Don't try any other hair removal for 2–3 weeks before your appointment. Hair growth can be between 0.5 – 1.5 cm. Trimming all hair to a max of 1.5 cm is advisable

as this reduces pain. But don't worry; you can ask your therapist to cut before waxing; they have a more accessible angle.

Don't worry if you've been shaving or using other hair removal methods and your hair is at different lengths. Waxing will make even this out, so don't wait to book! 
We can't wax over sunburn or tanning products. Or if you take medications such as Retin, Accutane, or certain antibiotics.
Does it Hurt?
Although all waxing involves a certain amount of pain, we consider Lycon much more tolerable than other wax brands. Everybody has different pain tolerances and is affected by hormones; some may find these increase before their period, making them more sensitive, but the hair is also coarse and breaks more easily.  
Aftercare
It is common to experience some redness, sensitivity, or minor bumps immediately after the waxing session. These symptoms should subside within a few hours to a day.
For the following 24 hours:
Stay in comfortable clothes, avoid exercise or heavy sweating, and you can have a lukewarm shower but avoid hot baths/ hot showers. Avoid UV sun exposure and

swimming pools and saunas. 




Do use fragrance-free moisturisers or aloe vera. We recommend Ingrown X-IT spray solution or cream if you get ingrown hairs. The hardworking Salicylic acid targets ingrown hairs & breakouts from inside the follicle, offering prevention & cure in one product.
How Long should my wax last?
Hair growth differs for everyone, but after weeks 1-2, you'll see some sparse stray hairs.
By weeks 3-4, you'll see noticeable hair growth, and it's time to consider booking your next appointment.
For the best results, a 4-week maintenance schedule is recommended. Hair growth will be reduced each session.
Types of bikini waxing available
Bikini areas waxed are indicated in green in this image. 

High Thong Bikini – Any hair outside of a small G-string is removed.
Regular Bikini – Any hair outside of the standard knicker line is removed.
Hollywood/Brazilian – All hair is removed from the front and back, or a slim Brazilian strip is left.
Sorry, we don't do male waxing.